KEEPING SAFE AT BUSHVALLEY - WATCH OUR SCHOOL VIDEO
We have made a short video to let you see some of the changes at Bushvalley, which have been put in place to make sure everyone is safe.
We will work together to combat COVID-19 at Bushvalley
COVID-19
This website page is intended to outline the safety protocols and procedures in place for the safe and positive environment here at Bushvalley Primary School. At Bushvalley Primary School, we want everyone (pupils, staff, parents & the community) to embrace, learn and grow from these new experiences.
Never within our lifetimes, has a situation like this happened. But it can make us all more resilient, stronger, independent and community-minded. Together, as a Bushvalley community, we shall fight this. We need everyone to play their part - to social distance, hand wash and be sensible.
Bushvalley Primary School is a safe place to embrace, to learn and to grow. We will continue to provide our high level of teaching and learning, undisrupted as far as possible by COVID-19.
Look forward to doing this together.
Mrs C Irwin
Principal
Recent documents in relation to COVID 19
Covid-19 Flowcharts - January 2022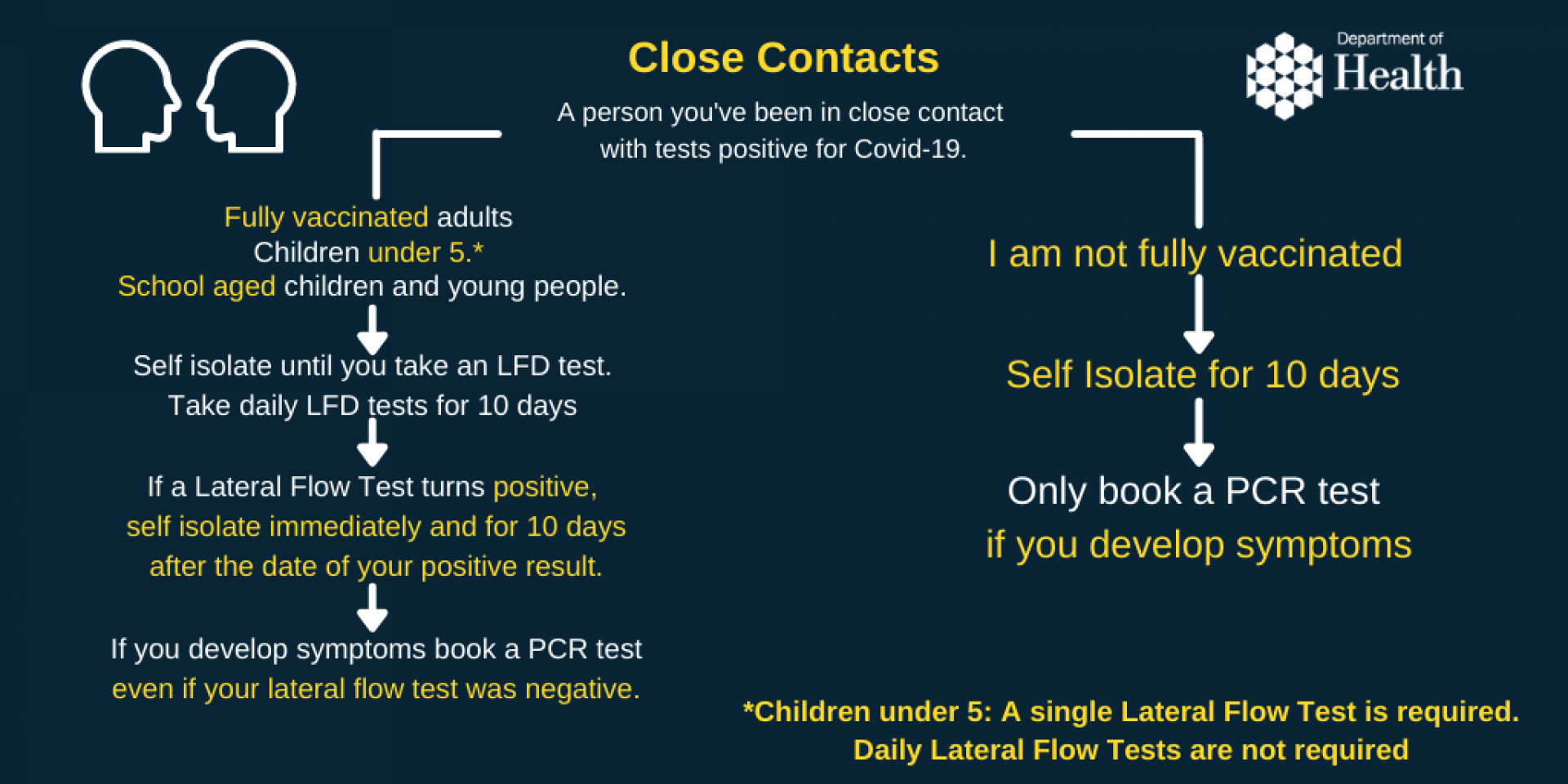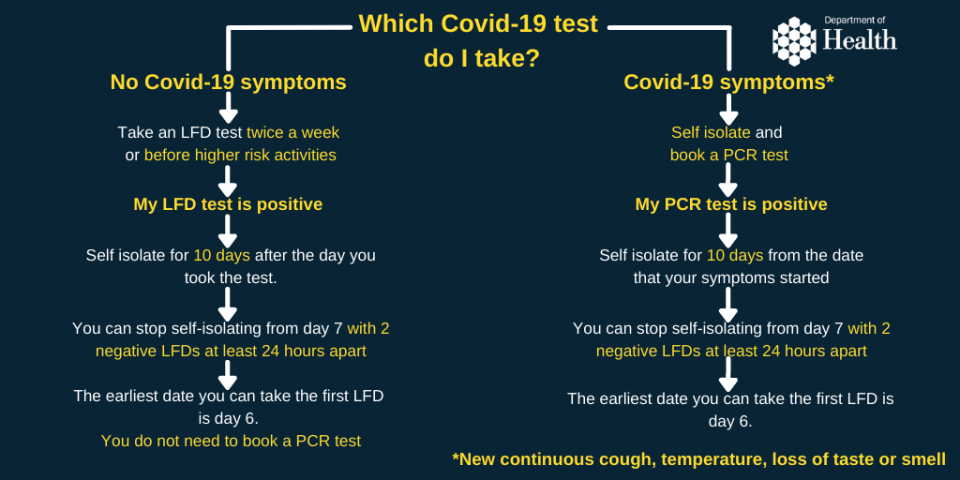 Please see below links with updated guidance (January 2022)
NI Direct Website
https://www.nidirect.gov.uk/articles/coronavirus-covid-19-self-isolating-and-close-contacts
Department of Health (To include flowcharts)
http://www.health-ni.gov.uk/news/if-you-get-positive-lateral-flow-test-self-isolate-required-period
https://www.publichealth.hscni.net/covid-19-coronavirus/information-schools-colleges-universities-and-parents/contact-tracing-0
Visitor Procedures (Covid-19) at Bushvalley 2021/2022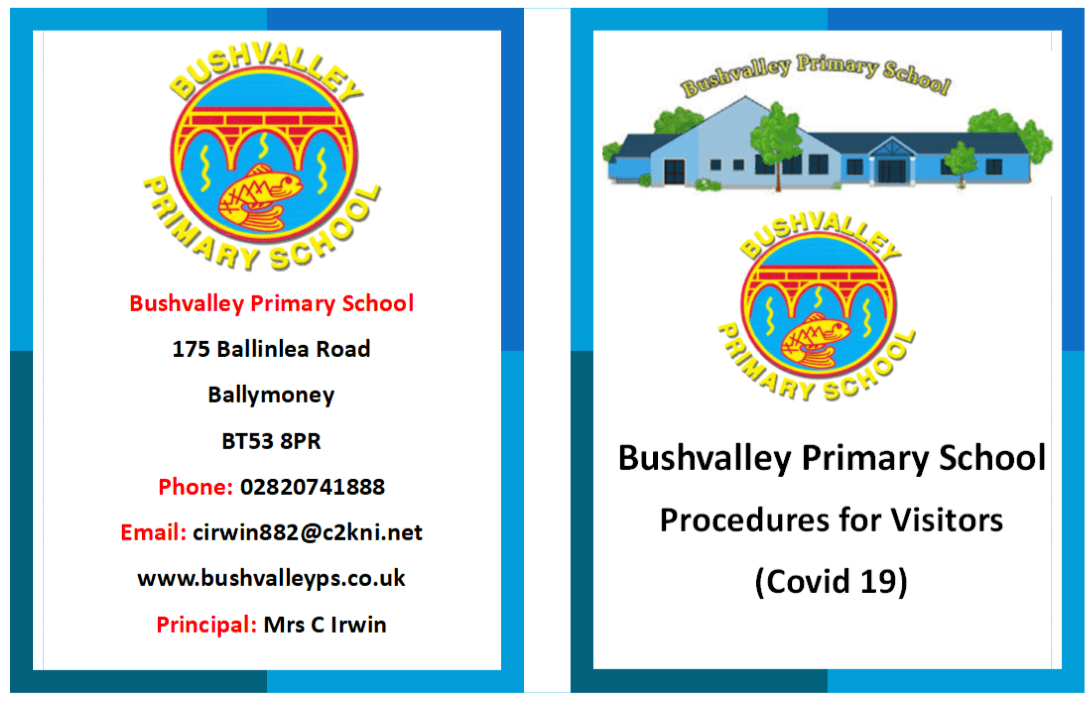 Please see Policies section for Annex's to school policies in light of Covid -19 (2021/2022)
Annex for Policies include:
Pupils Attentance & Punctuality
Postive Behaviour,
Child Protection & Safeguarding
Intimate Care
First Aid
Whole School Risk Assessment - January 2022
New School Day - 13th August 2020 - Letter from Mrs Irwin
Test Trace Protect Flowchart - Department of Education
Coronavirus a book for Children
New School Day - 21st August 2020 - Letter from Mrs Irwin
Letter from Chief Medical Officer - 10th September 2020
Information Leaflet for Parents from Chief Medical Officer - 10th September 2020
School Closure - Extended Half Term 15th October 2020