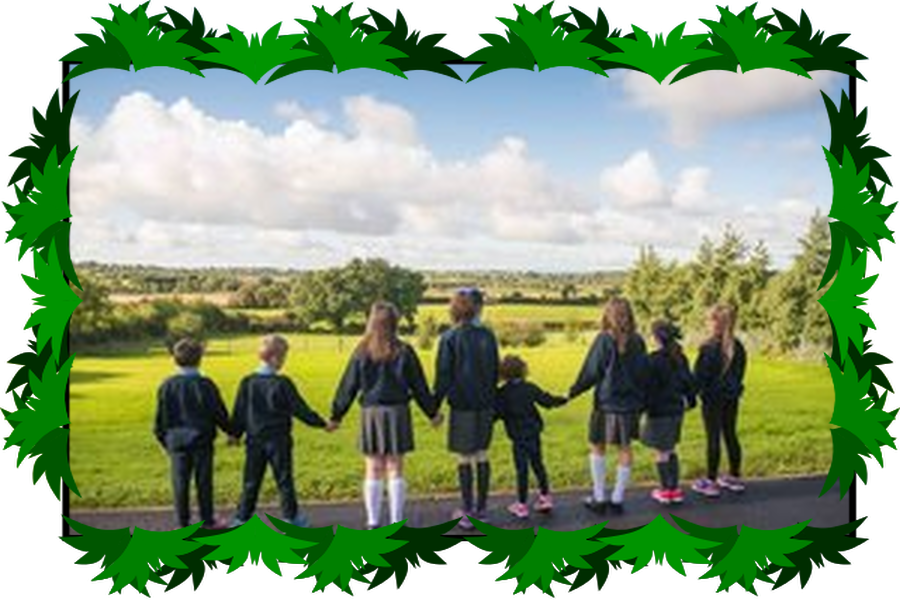 Information for Parents
School Newsletters
Copies of the latest Bushvalley Newsletter are available to Download here:
December 2018 Newsletter
January 2019 Newsletter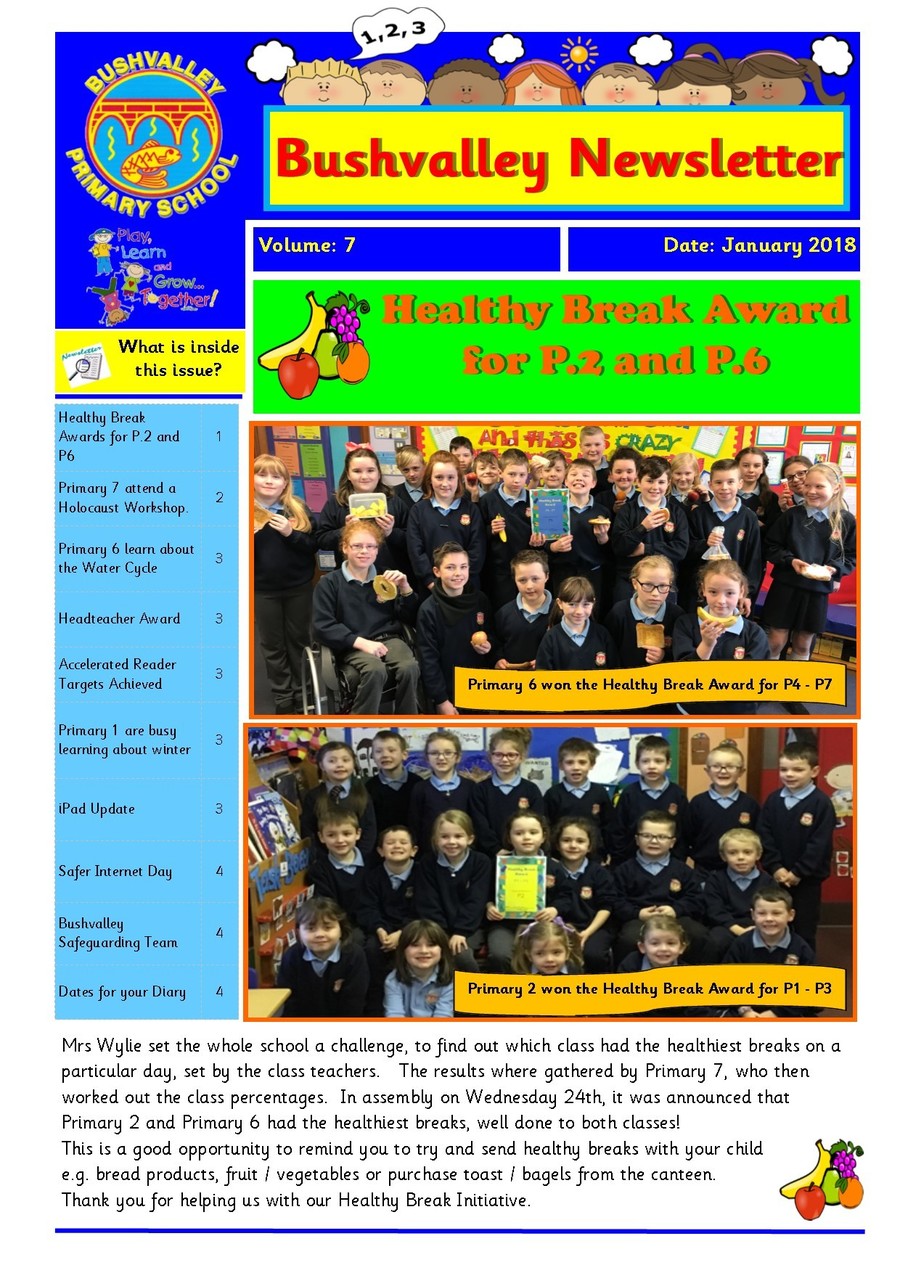 Bush Buddies
The following forms must be completed and returned to Mrs Bartlett or Miss Wilson before a place at the club can be secured.
Safeguarding Team at Bushvalley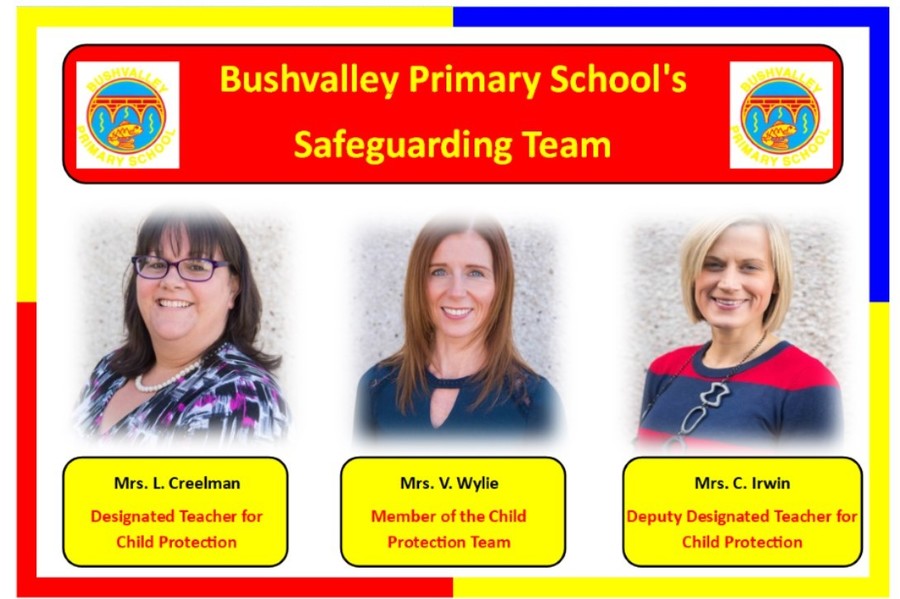 Family Support NI Website
The Family Support NI website (www.familysupportni.gov.uk) is funded by the Health and Social Care Board and the Department of Health to provide information on all types of Family Support services, including registered childcare, throughout Northern Ireland. You can access the website on the link above.