WELCOME TO BUSHVALLEY PRIMARY SCHOOL
Welcome to our website, which has been designed to provide you with relevant information about our school. Whether you are the parent of a child who already attends our school and you are here searching for a letter or details of an event, or a prospective parent looking at different schools for your child, we hope you will find everything you need
BUSHVALLEY VISIT STORMONT
On Friday 31st May Primary 5 - Primary 7 travelled to Stormont, Belfast for their annual school trip. This was a brilliant educational visit as the children thoroughly enjoyed, a guided tour around Parliament Buildings and a fun school uniform debate in the main chamber. This was such a fantastic opportunity for the children to see inside such a magnificent and significant building. Well Done to all involved.
STEM WORSHOP FOR PRIMARY 6
On Wednesday 29th May Primary 6 enjoyed a STEM Workshop day at Ballycastle High School. The children had a fantastic day with activities planned around Science, Technology, Engineering and Mathematics. The children enjoyed making pizza's in the Home Economics Suite, taking on the role of forensic scientists in the Science Lab and designing and making key rings in the Technology room. This was such a well organised and planned day and our thanks must go to the staff at Ballycastle High School. Well Done to all involved!
NEW PLAYGROUND EQUIPMENT
The PTA presented our new playground equipment in assembly on Friday 1st March. We just love our new equipment! Thank you PTA!
ANTI-BULLYING AMBASSADOR TEAM 2018/19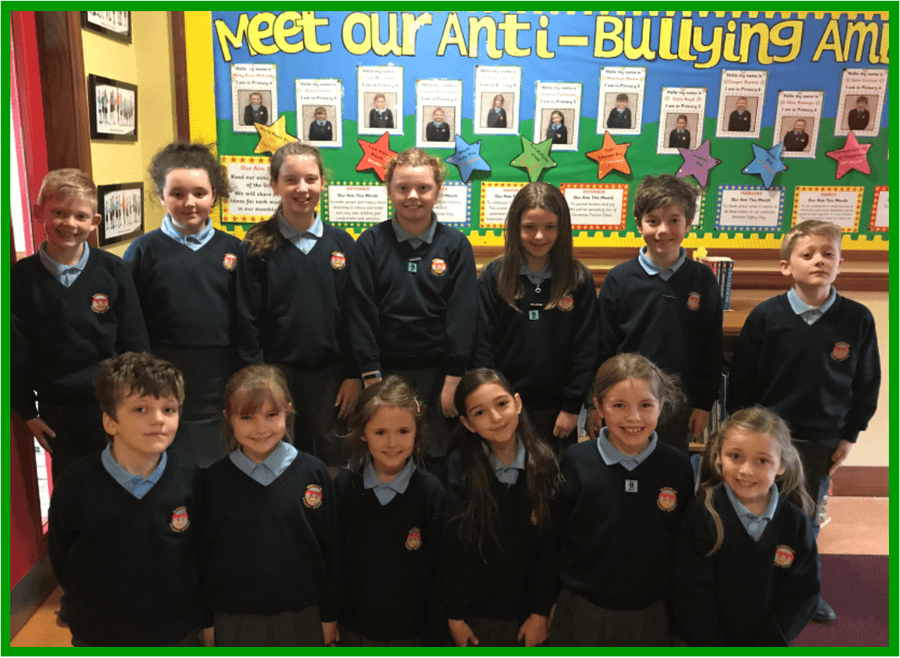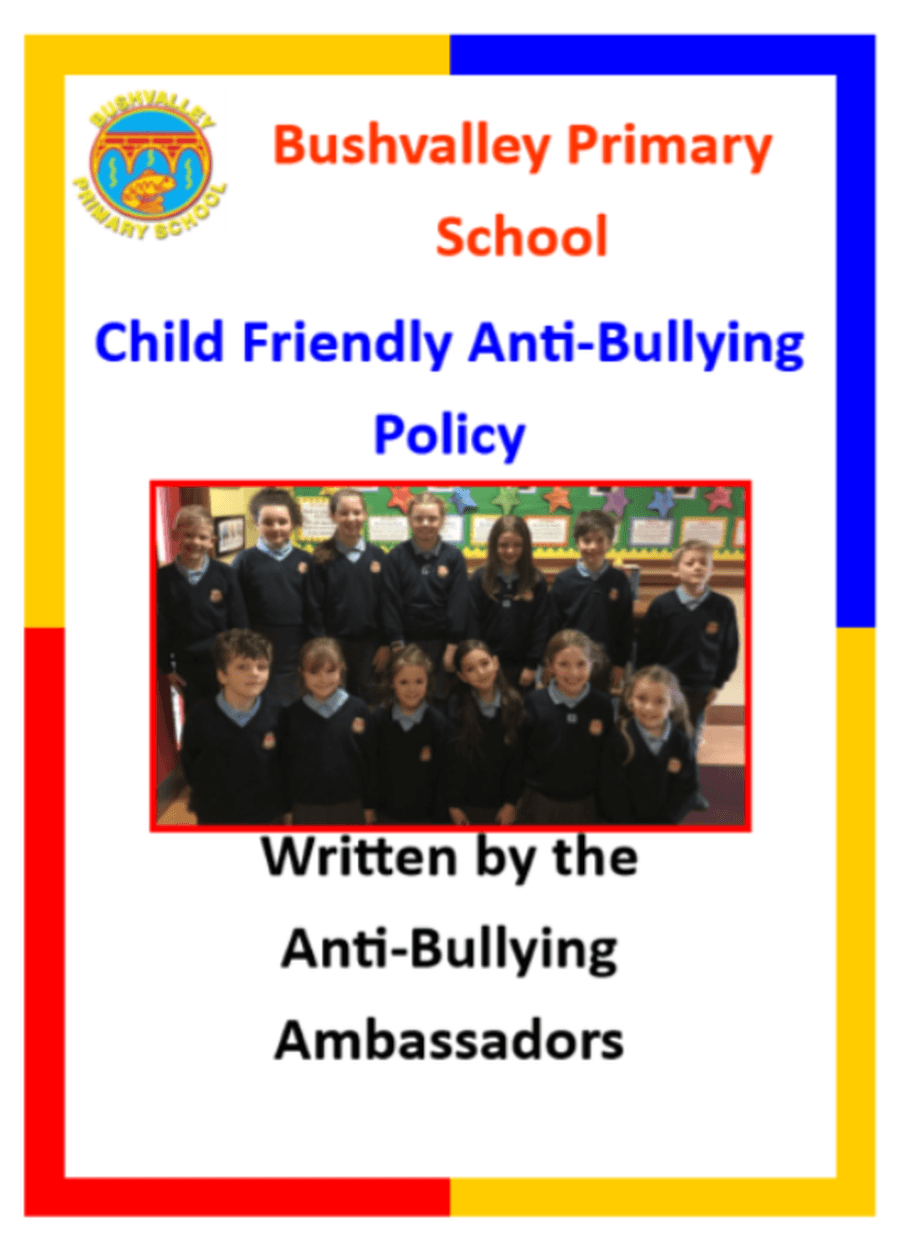 BUSHVALLEY SCHOOL COUNCIL 2018/19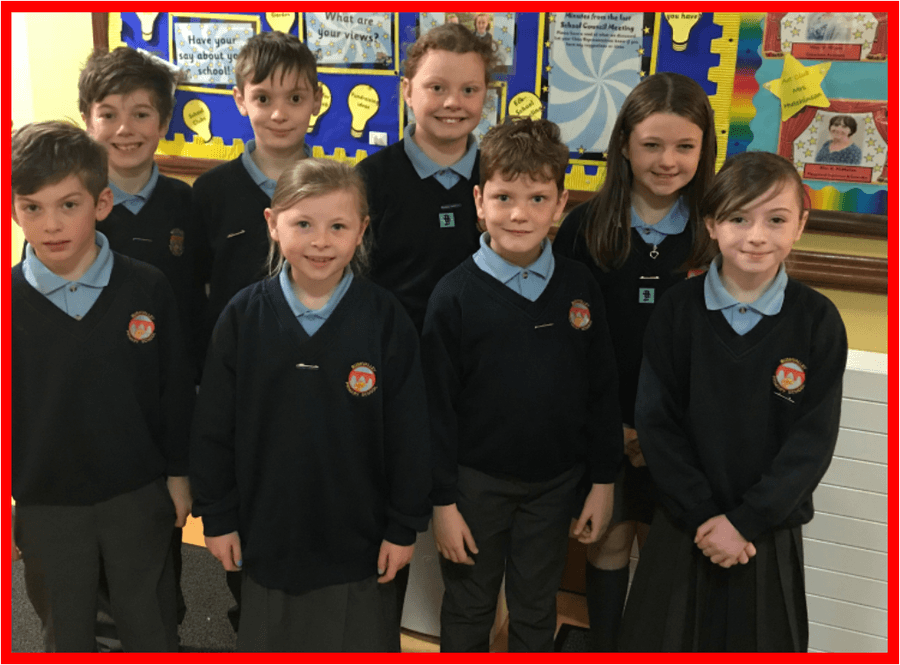 Find out more about the School Council from the scroll down menu.
LEARNING IS FUN AT BUSHVALLEY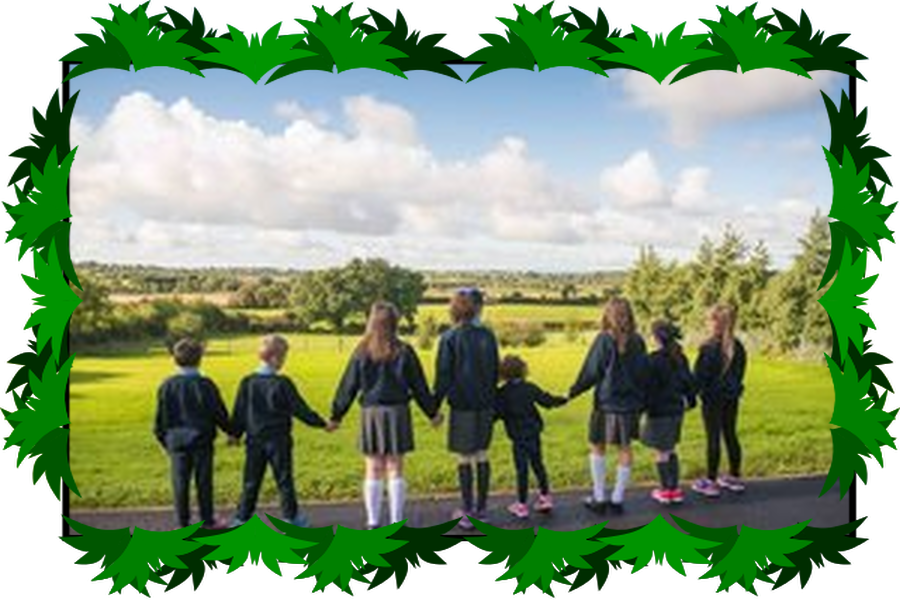 UPCOMING DATES
Tuesday 4th June; Sports' Day 12:30pm - 2:30pm Wednesday 5th June: Ian Getty Soccer School Thursday 6th June: Shared Education Trip to W5 Holiday Monday 10th June: Induction Day Tuesday 18th June: Primary 1 - Primary 4 trip to Carnfolknock Park Tuesday 25th June: Primary 7 leavers night Friday 28th June: Last day of term. School finishes at 12 noon
RECENT TOP STORIES
Primary 5-7 Visit to Parliament Buildings
STEM Workshop

Shared Education Celebration Day
Meet the Safeguarding Team at Bushvalley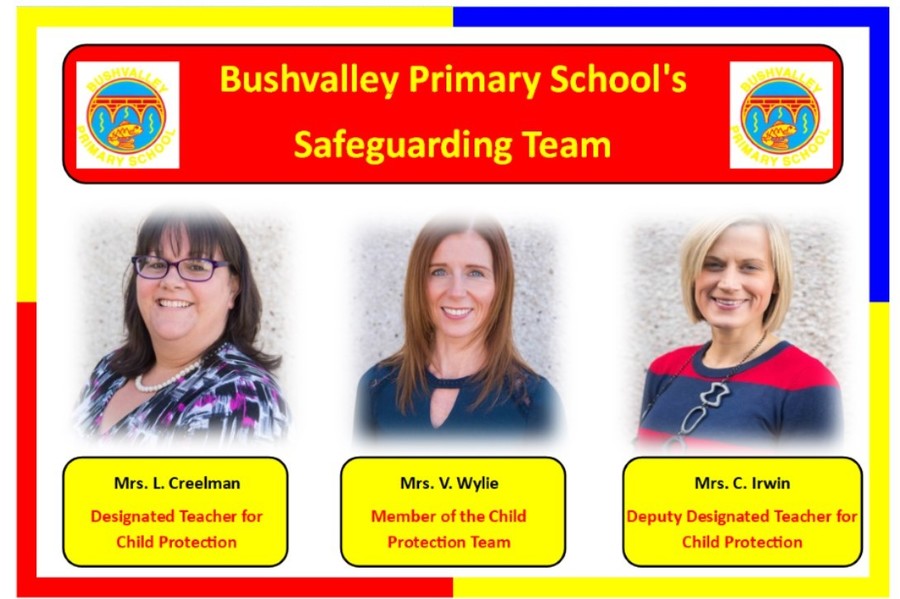 Shared Education at Bushvalley
Listen to our Musicians on the Viola and Violin
Bushvalley Win the Lottery!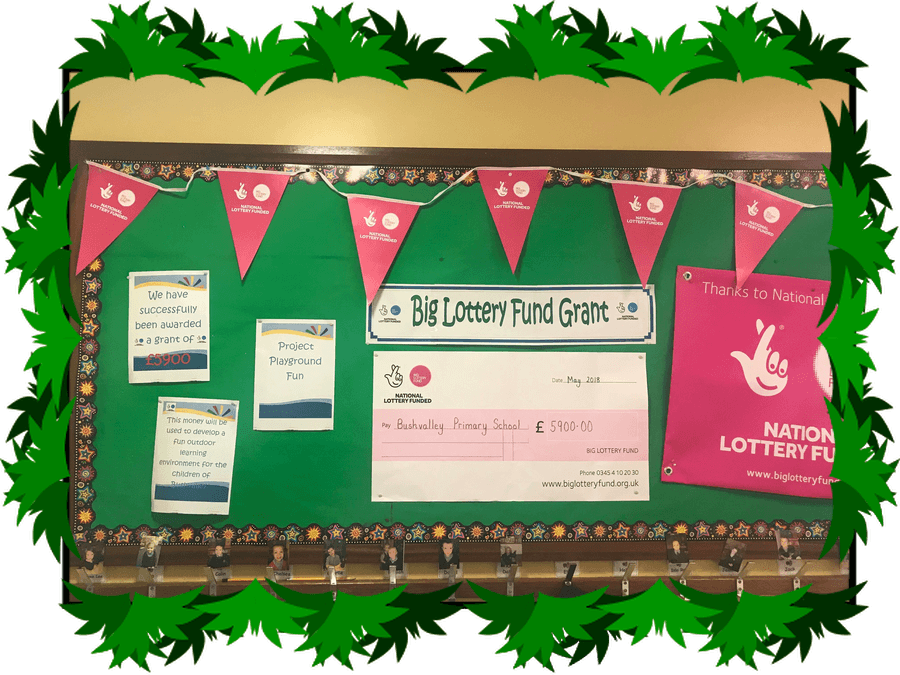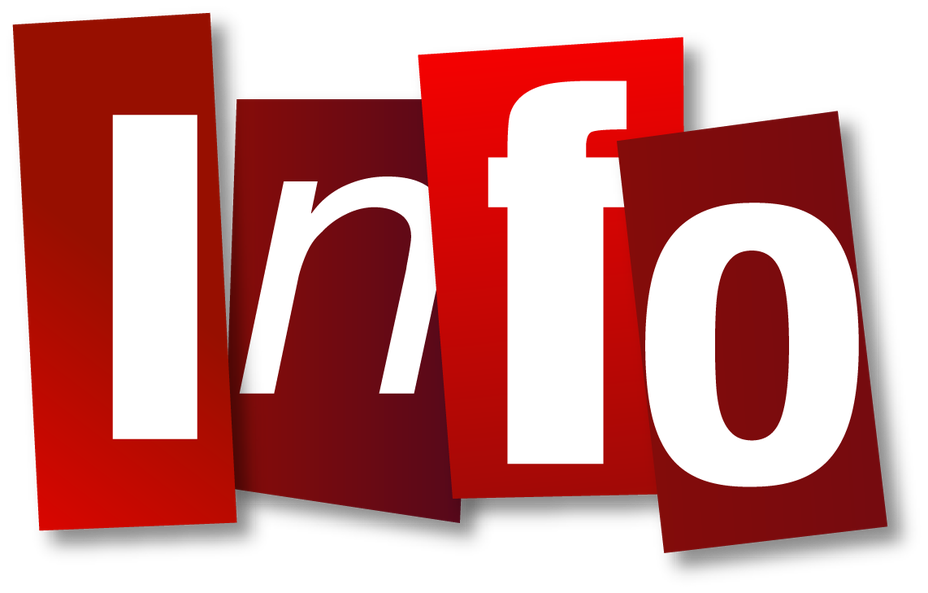 Websites of the month aimed at developing key learning areas within numeracy is now available. Click here to view links
Spelling Support materials to support your child are available for download now.
Bush Buddies
After-School Care Club
2-6pm Monday to Friday

£2.50 per hour
Should you wish your child to stay at the club, please complete a booking form and send into school in advance.
Forms are available to print from the 'Parents Letters' section of the website or from Mrs Bartlett or Miss Wilson on request.
Family Support NI
Please click on link to avail of this service.