Welcome Message
Welcome to Bushvalley Primary School website, which has been designed to provide you with relevant information about our school. Whether you are the parent of a child who already attends our school and you are here searching for a letter or details of an event, or a prospective parent looking at different schools for your child, we hope you will find everything you need.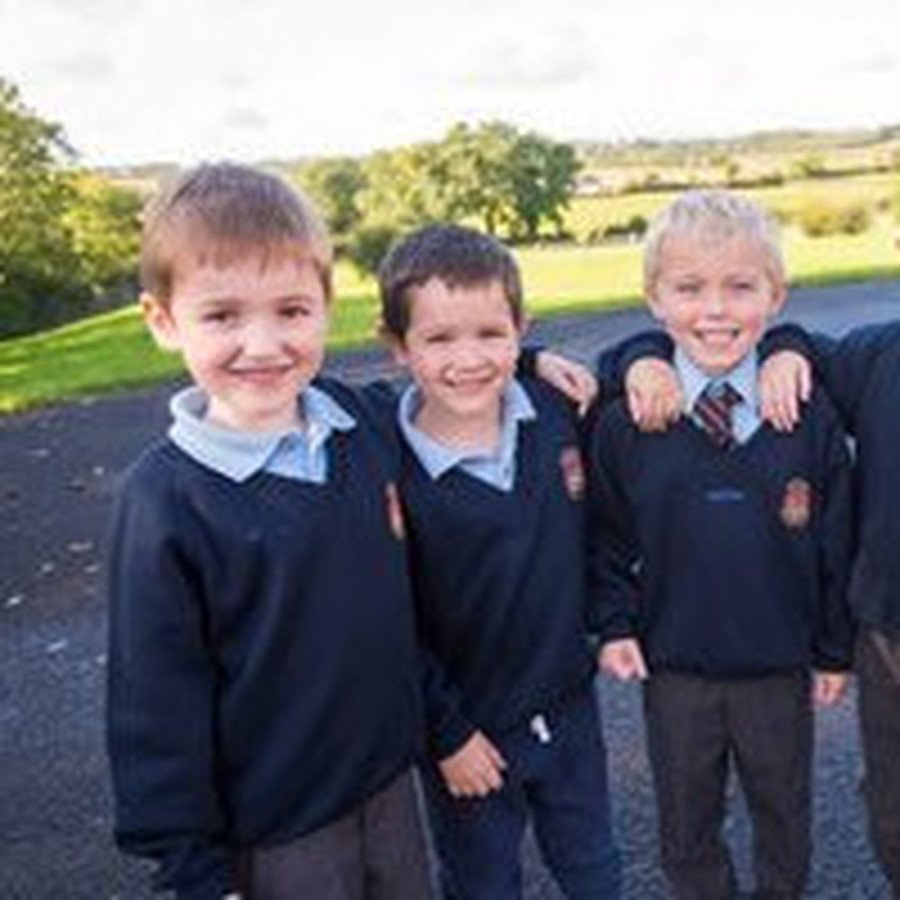 November / December 2019 Important Dates
Monday 11th November: Library Van in school
Wednesday 13th November: Odd Sock Day for Anti-Bullying Week
Friday 15th November: Friendship Friday for Anti-Bullying Week. Non-School Uniform - wear bright, spotty, colourful clothing and support Children in Need
Tuesday 19th November: Thorpe Family Special Assembly 9:30am - 10:30am
Saturday 23rd November: AQE Paper 2
Saturday 30th November: AQE Paper 3
Monday 2nd December: PTA Christmas Craft Night - See Flyer in Latest News
Wednesday 4th December: School Open Eveing for new Primary 1 Parents
Bush Buddies
Miss Wilson is on leave from 25th November till 13th January and I request that all bookings for Bush Buddies must be submitted prior to the 25th November. I thank you in advance for your co-operation on this matter.
Mrs C Irwin
Principal
Bushvalley Half Term Fun Day 2019
Well Done to the School Council for organising a terrific Half Term Fun Day!
Latest News
Please click on the link above to view the October Newsletter. Lots of news about our Half-Term Fun Day, Maths Week Ireland and our Big Breakfast success.

Bushvalley PTA are holding a Christmas Craft Night for all the children from 6pm - 8pm. See Flying for more details

Children in Need is on Friday 15th November. Try to come to school wearing something spotty, bright and colourful. Bring £1.50 to support Children in Need

Click on the link above to find out about our Odd Sock Day and Frienship Friday for Anti-Bullying Week 2019

On Friday 25th October the School Council organised a Half Term Fun Day. The children all enjoyed dressing up in fancy dress and eating their pumpkin shortbread and drinking their potion juice. They also enjoyed a Trick or Treat Trail.

On Wednesday 23rd October Governors, Staff and Pupils bid a fond farewell to Mrs Wylie and Mr Creelman at a special assembly. Gifts were presented by our eldest pupil Ellen Ramage and our youngest pupil Max.

Please click on the link above to download our September Newsletter. What a busy start to the new school year

Congratulations to Ellen Jamison (P1) Noah Hanna (P2) Wilson Logan (P3) Henry Booth (P4) Leon Hall (P5/6) Charlie Craig (P6/7)
Further Articles »
Bushvalley Music Tuition
Bushvalley Primary Schools offers a wide range of music tuition including; piano, guitar, drums, brass instruments and wind instruments. If you are interested in your child learning an instrument please speak to Mrs Irwin.