Welcome Message
Welcome to Bushvalley Primary School website, which has been designed to provide you with relevant information about our school. Whether you are the parent of a child who already attends our school and you are here searching for a letter or details of an event, or a prospective parent looking at different schools for your child, we hope you will find everything you need.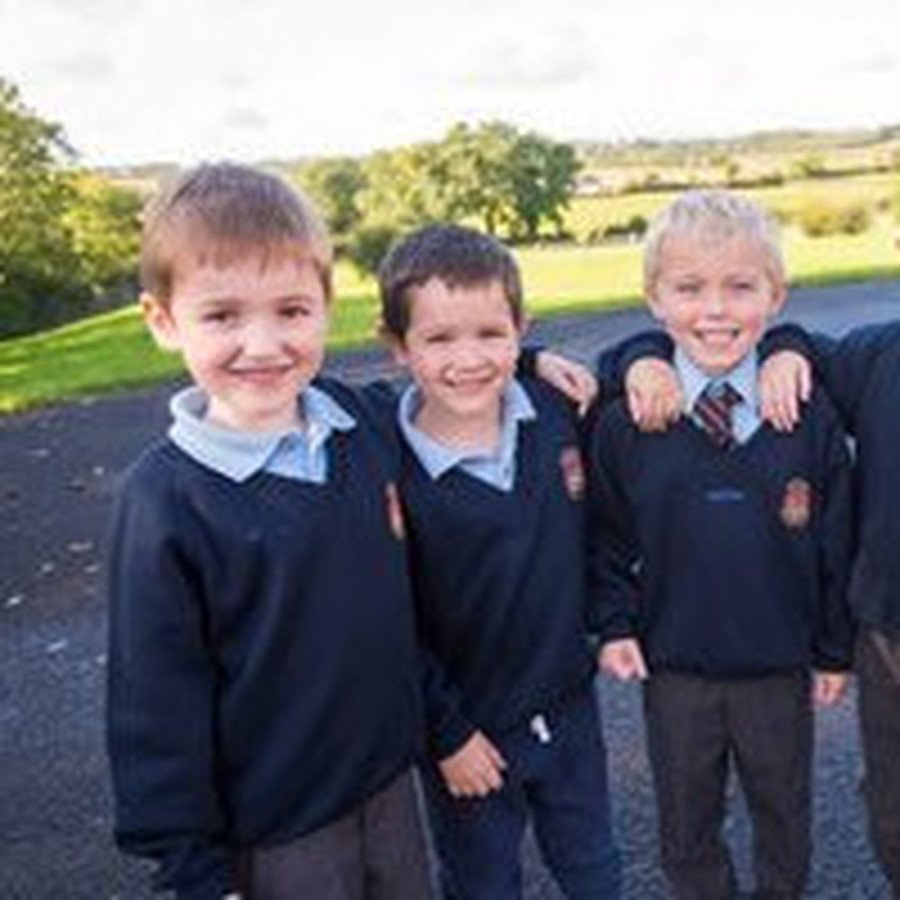 February & March 2020 Dates
Monday 17th - Friday 21st February: Half Term Holidays
Monday 24th February: Table Tennis and Multi Sports commence
Thursday 27th February: School Choirs at Coleraine Music Festival from 9:30am
Monday 2nd March: School Photographer in school - more details to follow
Wednesday 4th March: Futsal Football Tournament for P6/P7 from 10:30am-2:30pm
Thursday 5th March: World Book Day - details to follow soon
Friday 6th March: Shared Education Day 2 for Primary 5 and 6
Monday 9th March: Liz Weir in school for storytelling for all children - details to follow soon
Thursday 12th March: Coral Speaking (Key stage 2) at Coleraine Drama Festival from 9:30am - 11am - notes to follow
School Closed: Monday 16th March and Tuesday 17th March 2020
Monday 23rd March: Action cancer Workshop for P4-P7 - details to follow soon
Friday 3rd April: School Finishes 12noon for Easter Holidays
Mrs C Irwin
Principal
GARVAGH FOREST TRIP AND SUPERHERO DAY FOR AUTISM NI
Latest News
We were delighted to attend the Families First Education Awards on Friday 7th February at the Titanic Hotel. Thank you for all your lovely, supportive and uplifting comments.

Primary 5 had a great first day out at Shared Education on Monday 3rd February 2020. They enjoyed a scavenger hunt at the beach and ice breaker games! Looking forward to our next contact day in March!

Bushvalley children are all Superheroes! To end our Superhero week for Autism NI the children enjoyed a non-school uniform day on Friday 7th February. Total amount raised for Autism NI coming soon.

On Tuesday 21st January Bushvalley received their Bronze Mark Award. This was presented by our Sustrans officer Johnny McCrystal. Well Done Bushvalley!

On Wednesday 22nd January our Primary 7 class enjoyed a great day at Garvagh Forest as part of the Good Relations Project. Please read the January 2020 Newsletter for more information

Please link on the link above to view our January Newsletter

Please click on the link above to view our Christmas Newsletter.

Headteacher Award Presented on Tuesday 26th November to: P1: Archie Stevenson P2: Caleb Morrison P3: Rebecca McCaw P4: Joe McFadden P5/6: Hayley McCooke P6/& Lucy Jamison
Further Articles »
Bushvalley Music Tuition
Bushvalley Primary Schools offers a wide range of music tuition including; piano, guitar, drums, brass instruments and wind instruments. If you are interested in your child learning an instrument please speak to Mrs Irwin.