Welcome Message
Welcome to Bushvalley Primary School website, which has been designed to provide you with relevant information about our school. Whether you are the parent of a child who already attends our school and you are here searching for a letter or details of an event, or a prospective parent looking at different schools for your child, we hope you will find everything you need.
Watch our school video to find out more about Bushvalley Primary School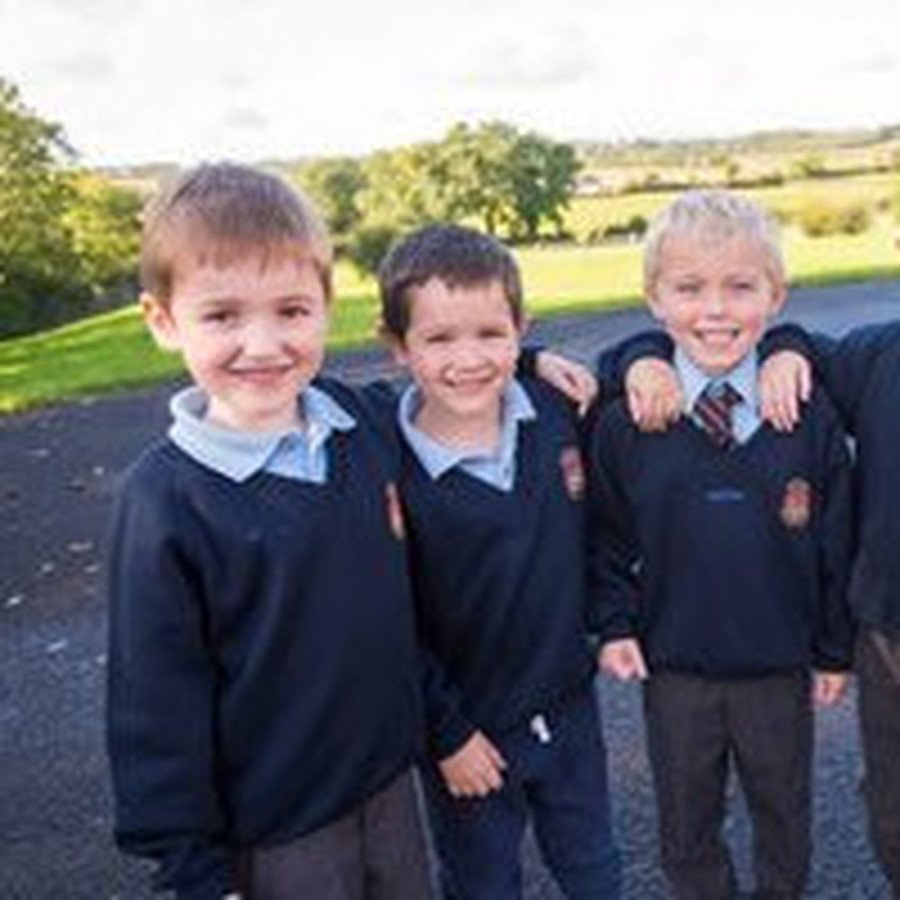 PARENT INFORMATION
Parent Interviews: Monday 18th October - Friday 22nd October (letter have been sent home). Please note all children home at 2pm this week - Bush Buddies is available
Half Term Holidays: Monday 25th October - Friday 29th October (inclusive)
Scripture Union: Thursday Lunchtimes for P5-P7
After-School Clubs (September-October 2021)
Art Club Wednesday & Thursday afternoons
AQE Club: Monday & Thursday afternoons
After School Games: Tuesday Afternoons
Music Lessons
Piano: Wed & Thurs Singing: Thurs
Guitar & Drums: Friday EA (Strings & Woodwind): Mon & Tues
Latest News
Congratulations to the following pupils who received the Headteacher Award on Tuesday 12th October 2021 - P1: Emily P2: Rachel P3: Andrew P4: Mabelle P5:Thompson P6: Cameron P7: Emily

Please Click on the link to view the Book Fair Catalogue

Please click on the link to view our September 2021 Newsletter

Congratulations to our pupils who received the Headteacher Award on Tuesday 28th September 2021 P1: Minnie P2: Jack P3: Archie P4: Mark P5: Chelsea P6: Catherine P P7: Kayley

We are delighted to welcome 28 new Primary 1 pupils to Bushvalley this year.

Meet our P7 Playground Buddies for 2021/ 2022 Sophie Carson Jacob Mark Abbie Lucy Ashton Rowan

Congratulations to our pupils who received the Headteacher Award on Tuesday 14th September 2021 P1: Charlie McNeill P2: Joshua Austin P3: Jacob Verner P4: Booby McCooke P5: Aimee-Lee King P6: Wesley Morrow P7: Carson McKay

Please click on the link above to access the letter from the Department of Education - Sepetmebr 2021
Further Articles »
Parent Information - Flowchart of what to do if your child is identified as a close contact
We have made a short video to let you see some of the changes at Bushvalley, which have been put in place to make sure everyone is safe.
We will work together to combat COVID-19 at Bushvalley
Bushvalley Music Tuition
Bushvalley Primary Schools offers a wide range of music tuition including; piano, guitar, drums, brass instruments and wind instruments. If you are interested in your child learning an instrument please speak to Mrs Irwin.